Jagiellonian University (UJ)
The Jagiellonian University, founded in 1364 by King Casimir III the Great, is not only the oldest university in Poland and the second oldest in the Central Europe, but also one of the world's oldest continuously operating universities.
Being considered one of the best universities in Poland, the Jagiellonian University enjoys great popularity among young people. Over 50 thousand students study here at 15 faculties ranging from Philosophy through Medicine, Law and Administration to Mathematics and Computer Science.
One can find several university buildings in almost all Kraków's districts. The oldest ones, such as the Collegium Maius dating back to the 15th century, are situated in the city centre.
Collegium Maius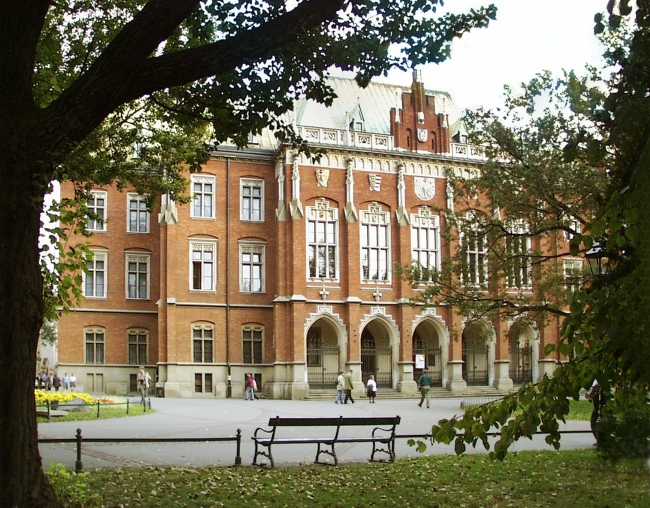 Collegium Novum
The university buildings can be found almost everywhere in Kraków - for example one of them is located in the Botanical Garden and one of the Institutes is located in Przegorzały Castle.
Botanical Garden
In the eastern part of Kraków there is a modern, still developing Campus of the 600th Anniversary of the Jagiellonian University Revival.
The building of the Faculty of Mathematics and Computer Science
For more information please see:
University website
History/Jagiellonian University tab
Chapter "Kraków genius loci" in the brochure
"Kraków invites"